Interested in seeing the crime rate near your house compared with other neighborhoods in the city?  
Once costly hyper-local information is now easily collected API, and thus can also be streamed into a visualized chart or map, with a bit of human insight by reporters at the end of the process. 
One of the most promising experiments in automating hyperdata collection for journalists is "Crosstown" a project underway at the Annenburg School of Journalism in partnership with the engineering school and funded in part by the Google News Initiative. While the start-up costs are still high, in early 2021, group partnered with Local Media Association to offer the technology to smaller and independent newspapers.
The team at ASJ envisions both newspapers and local start-ups will eventually use the platform with a revenue model that combines memberships with geo-targeted ads. 
They started by asking the question of how to cover LA, where ASJ is located, a city with 110 neighborhoods and 4 million people, the size of some small states.
A data-driven approach addresses the core problem for hyper-local media:  Lack of a sustainable business model, without which, the space has been generally ceded to Nextdoor. 
But Nextdoor is a woefully inaccurate source of news, so people are still "without a view or basic fact to inform life decisions, to inform the need to buy a security camera" or purchase a property, said Gabriel Kahn, USC Annenburg professor, who is also the editor and publisher of Crosstown.
While Crosstown does not yet have its own business model  - Nextdoor is selling hyper-local ads at $300 a pop - it does bring down the cost of news coverage by automating data collection in three tiers. 
First, the platform collects data points by API, organizes the data, and makes it accessible to journalists. The data is collected on a regular schedule and dated, so trends can be spotted, and numerous data visualization tools are included to help. 
So crimes, arrests, traffic accidents, building permits filed, parking tickets, service requests, and calls to the city hotline can now be collected over time. Data on service requests, freeway speeds, temperature and air quality is next. 
The data is currently viewable in a series of interactive maps, with a sample of stories based on the insights gleaned, on the prototype home page. https://xtown.la/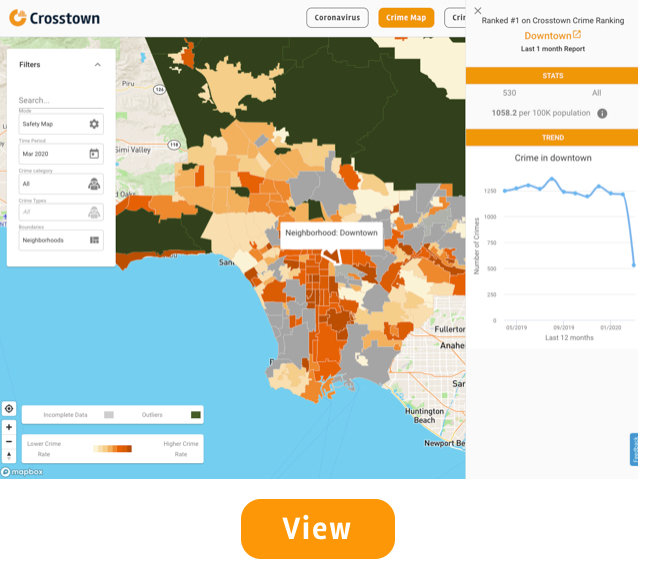 Second, they use the visualization apps to make the data available to the audience directly.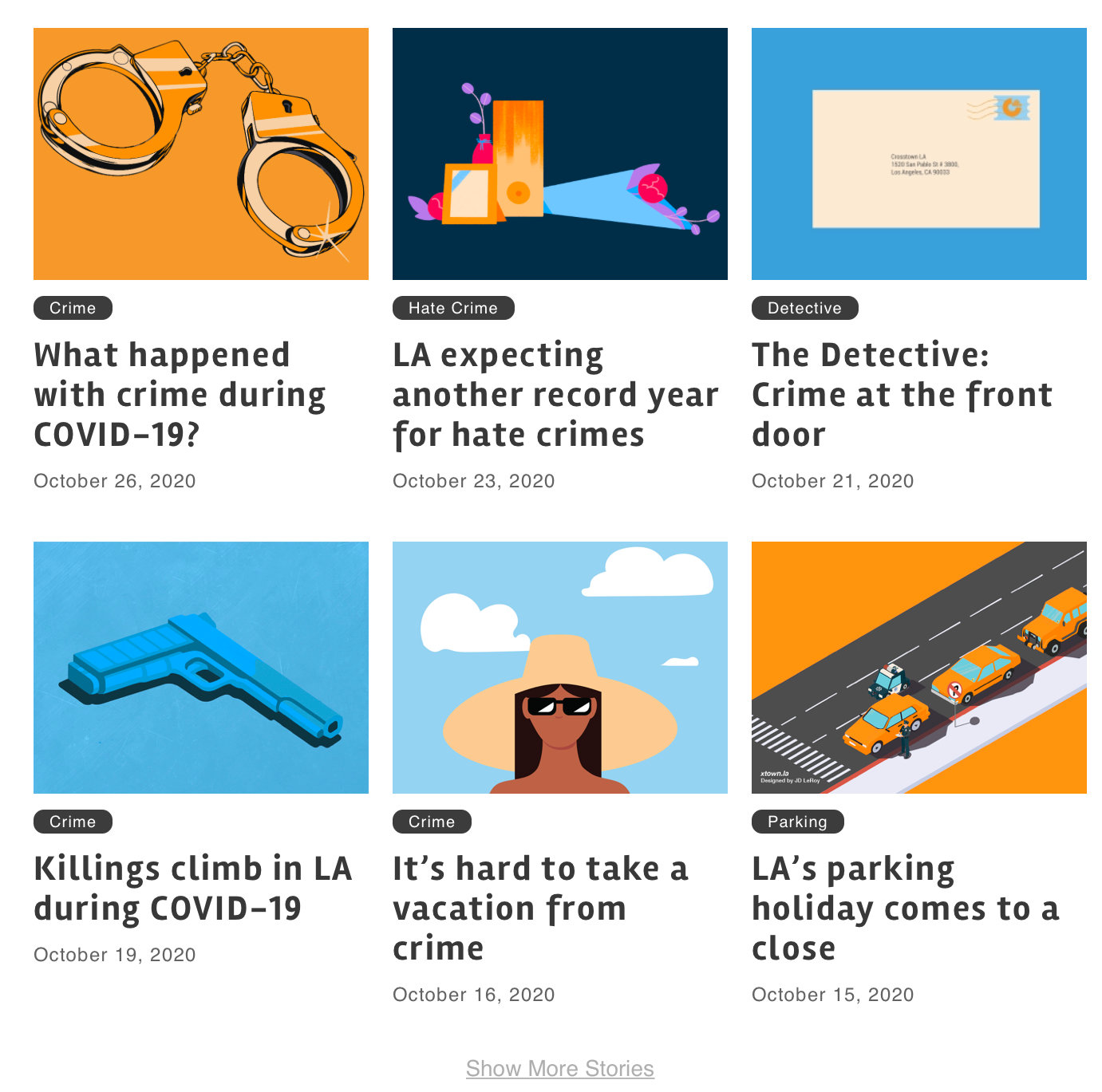 Collecting data and making it easily accessible to journalists, is only the first tier, Khan said. The second is making the data available to the audience directly, with interactive tools, and the third is an automated weekly newsletter for each neighborhood.
Khan plans to expand Crosstown to other LA neighborhoods he considers news deserts. "Vast areas of the city that get no coverage." 
"We are working on the back end to find a way to scale the data we have collected and deliver it with now marginal cost. There is no marginal cost for producing 2, 10 or 110" newsletters he said. 
Annenburg plans to offer the platform to news organizations and start-ups with a time cost of $20,000, after which there are virtually no additional investments. Khan said he is looking for grant funding to finance the implementation at an existing newsroom, and has some interest among large dailies, especially due to the low margin cost after implementation. The recent partnership with Local Media Association gives the initiative immediate traction.
"It runs itself," Kahn said.